JBC Job Circular 2020: Jiban Bima Corporation, Bangladesh (JBC) has released a job circular on January 07, 2020. According to the current circular, they are looking for the recruitment of Upper Division Assistant, Office Assistant Com Computer Typewriter and Office Assistant posts.
The interested job seekers may download [PDF] official circular notice from the official website (www.jbc.gov.bd). However, you can also go through this article to know more about জীবন বিমা কর্পোরেশন, বাংলাদেশ উচ্চমান সহকারী, অফিস সহকারী কাম কম্পিউটার মুদ্রাক্ষরিক এবং অফিস সহকারী বিজ্ঞপ্তি নিয়োগ ২০২০.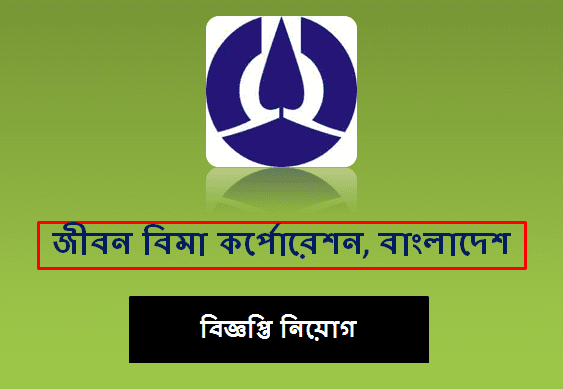 The Jiban Bima Corporation (JBC) is the lone state-owned life Insurance company in Bangladesh, which started its maiden journey on May 14,1973 with assets and liabilities worth TK. 15.70 crore (157 million) of defunt 37 life Insurance companies. Since its inception, JBC is working among the people of Bangladesh with two basic objectives: firstly, to cover the risks and raise savings habits among the people and secondly, create funds for the country's economic development through innovative life insurance schemes.
JBC Job Circular 2020
Name of the Organization: Jiban Bima Corporation, Bangladesh (JBC)
Position: Upper Division Assistant, Office Assistant Com Computer Typewriter and Office Assistant
Job Location (City): Bangladesh
Salary: Tk. 11000 to Tk. 26590
Employment Duration: Full time
Important Dates:
Starting Date of Application: January 12, 2020
Deadline of Application: February 02, 2020
Submission Process: Via (Teletalk JBC)
Eligibility:
Education: কোন স্বীকৃত বিশ্ববিদ্যালয় হতে স্নাতক পাস বা এইচ.এস.সি পাস বা অষ্টম শ্রেণি পাস সমমানের পরীক্ষায় উত্তীর্ণ। কম্পিউটার প্রশিক্ষণ প্রাপ্ত; এবং কম্পিউটার মুদ্রাক্ষরিক প্রতি মিনিটে বাংলা ২০ শব্দ এবং ইংরেজিতে ২০ শব্দের গতি।
Age: 18 years to 30 years as on January 01, 2020
Experience: Check the Job Circular
Extra Knowledge: Computer Certificate
How to Apply:
আগ্রহী প্রার্থীগণকে অবশ্যই ওয়েবসাইট http://jbc.teletalk.com.bd/ এর মাধ্যমে নির্ধারিত আবেদনপত্র পূরণ করে অনলাইন এ রেজিস্ট্রেশন ও ফি জমাদান কার্যক্রম সম্পন্ন করতে হবে এবং নিয়োগ বিজ্ঞপ্তি শর্তাবলী ও প্রদত্ত নির্দেশিকা মোতাবেক ফরম পূরণ করে আবেদন করতে হবে। অসম্পূর্ণ/ভুল তথ্য সম্বলিত আবেদন কোন প্রকার গ্রহণযোগ্য ব্যতিরেকেই বাতিল করা হবে।