BNFE Job Circular 2020: Bureau of Non-Formal Education (BNFE) has released a job circular on November 24, 2020. According to the current circular, they are looking for the recruitment of Personal Assistant, Assistant Accountant and Cashier post.
The interested job seekers may download [PDF] official circular notice from the official website (www.bnfe.gov.bd). However, you can also go through this article to know more about উপানুষ্ঠানিক শিক্ষা ব্যুরো বিজ্ঞপ্তি নিয়োগ ২০২০.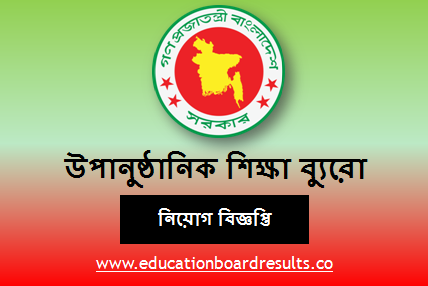 Bureau of Non-Formal Education is a government bureau responsible for providing jobs, education, and opportunities to individuals who have not received formal education.
The Bureau is located in Dhaka, Bangladesh. The Director General of Bureau of Non-Formal Education is Tapan Kumar Ghosh.
BNFE Job Circular 2020
Name of the Organization: Bureau of Non-Formal Education (BNFE)
Position: Personal Assistant, Assistant Accountant and Cashier
Job Location (City): Bangladesh
Salary: ১০,২০০-২৪,৬৮০ টাকা।
Employment Duration: Full time
Important Dates:
Starting Date of Application: November 24, 2020
Deadline of Application: December 20, 2020
Application Type: Offline
Submission Process: Via (Direct)
Eligibility:
Education: কম্পিউটার টাইপিং-এ প্রতি মিনিটে শব্দের গতি বাংলা ও ইংরেজিতে যথাক্রমে ২৫ ও ৩০/বাণিজ্য বিভাগে স্নাতক ডিগ্রী।
Extra Knowledge: Check the Job Circular
How to Apply:
আগ্রহী প্রার্থীদের আবেদনপত্র পূরণ করে "মহাপরিচালক, উপানুষ্ঠানিক শিক্ষা ব্যুরো, ২৩২/১ তেজগাঁও শি/এ, ঢাকা-১২০৮" এই ঠিকানায় পাঠাতে হবে।
আবেদনপত্রের খামের ওপর পদের নাম নিজ জেলা ও বিশেষ কোটা উল্লেখ করিতে হইবে। নির্ধারিত তারিখ ও সময়ের পরে প্রাপ্ত কোনো আবেদনপত্র বৈধ বিবেচনা করা হইবে না।